With January almost over, it's time to start thinking about Valentine's Day!  I have always liked Valentine's Day because it is a chance to remind the ones we love just how much we love them.  Although I think a handmade or heartfelt note is the very best gift, it's always fun to shower our loved ones with a little gift.  Here is my round up of what to get your husband for Valentine's Day:
JORD makes the most unique wooden watches that are sure to surprise your hubby.  Each watch is carefully designed and crafted to be original and sustainable.  This one is my favorite men's watch, but they also have gorgeous women's watches.  Pick one out for yourself while you're at it!
If your husband has to dress up for work, you've seen the struggle to find comfortable dress socks.  You may have seen the great sport socks that Stance makes (here).  Did you know they also make amazing dress socks?!  Grab your husband a pair and he's sure to have happier feet!  I liked these ones, but there are plenty to choose from.
Men's wallets are tricky because they need to be compact enough to fit in a pocket (unless of course you husband wears a man purse, which is totally fine).  My husband has had this one from J Crew for years.  I don't think he will ever change styles.  It's high-quality, has enough pockets for his cards, and is small enough to fit comfortably in a pocket.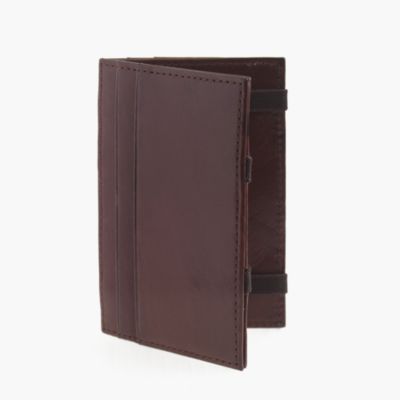 Black Clover makes comfortable, premium hats that will last.  They have so many different styles and colors that you are sure to find one that will fit your husband's personality.  I like this men's hat, but they also make colors to match your husband's favorite sports team.
If you prefer to just give a small gift along with your Valentine note, pick up some of these yummy Newman's Own snacks for your husband to keep at work or in his car for when he gets hungry.  Newman's Own makes organic snacks like pretzels and dried fruit.  The best part is that they donate 100% of profits to charity!  Now that's love.
Most of all, make sure this Valentine's Day you take the time to let your man know how much you need him and love him.  And of course smother him in lots of kisses!